Former Presidential Aspirant, Adamu Garba's Instagram account has been deleted.
This occurred shortly after Google deleted his Crowwe app from the Google Play Store.
Peoples Gazette's checks showed that Instagram yanked off Mr Garba's IG account from the popular image and video sharing app, with his page displaying 'the user not found.'
When contacted for comments on the development this morning, Mr Garba told The Gazette that Instagram took down his account because some users reported him.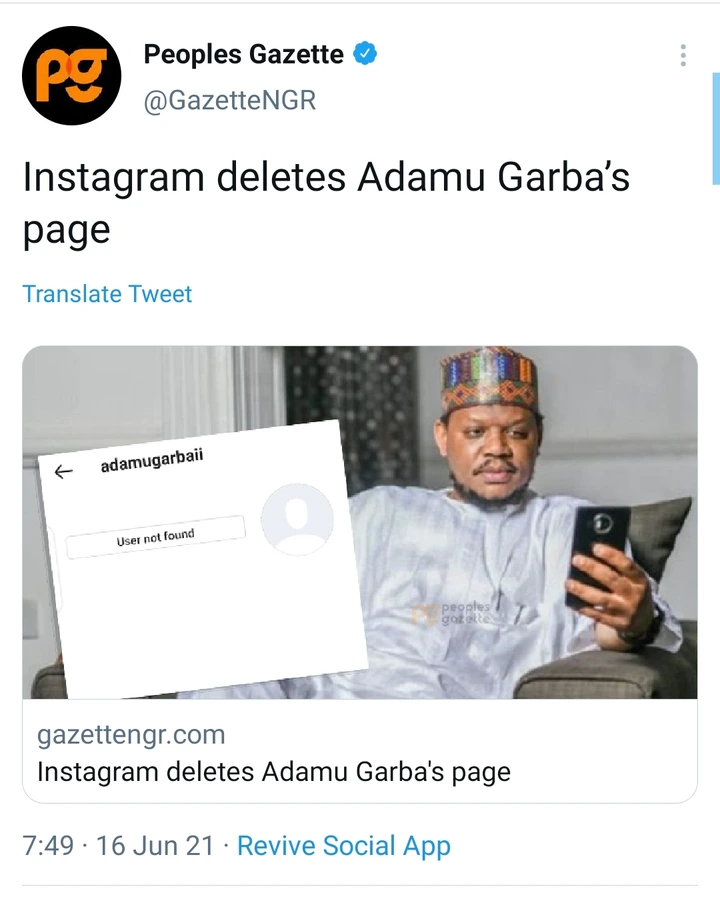 The All Progressives Congress (APC) has defended the decisions of President Muhammadu Buhari to borrow loans for Nigeria.
The APC explained that the loans are tied to specific infrastructural development projects across the country, adding that the projects will become the legacies of the current administration.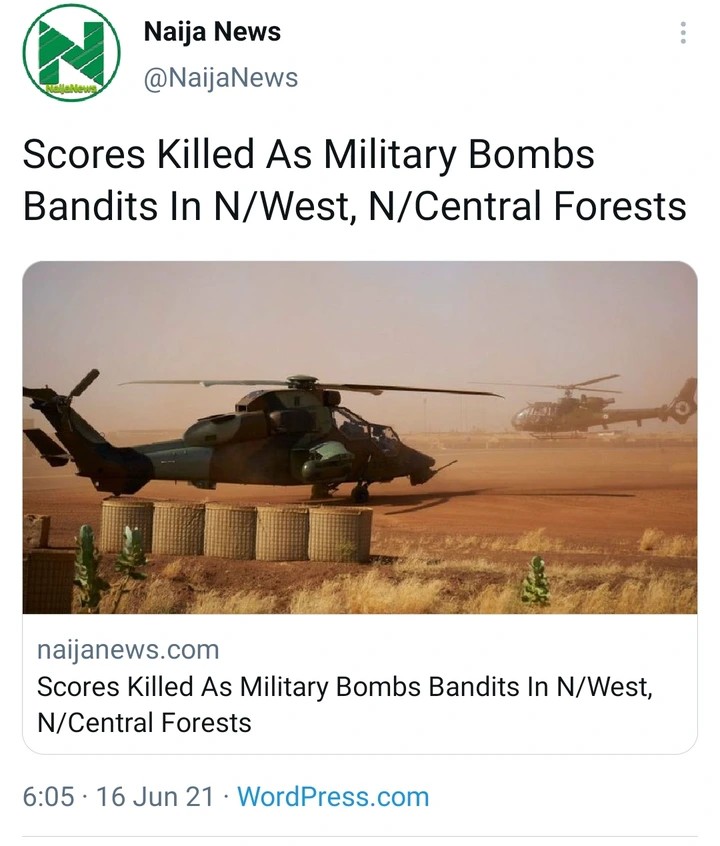 The Nigerian Military stepped up operations against bandits with a massive bombardment of their hideouts in the North-West, North-Central and some parts of the North-East.
Recall that during his interview with Arise Television on Thursday, President Muhammadu Buhari said he had ordered security agents to shoot bandits carrying AK47.
Top security officials revealed to The PUNCH that the bombardment, which started in Katsina and Benue states would soon be extended to other states in the zone.
Soldiers stop 73 Nasarawa youths going to Imo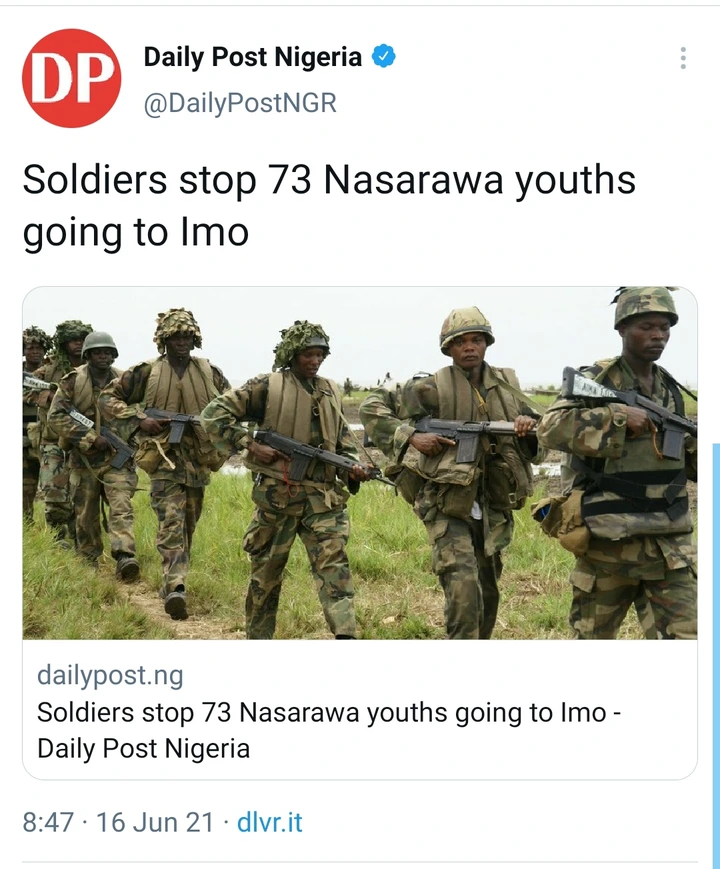 Troops of 72 Special Force Brigade, Nigeria Army, Makurdi, have intercepted 73 young men headed to Imo from Nasarawa.
They were being transported inside five trucks with 47 motorcycles when soldiers stopped them at Agan Toll Gate within the Benue capital.
The vehicles also contained sacks of minerals loaded from Plateau State for delivery at a Port Harcourt-based company.
Benue Deputy Governor, Benson Abounu visited the Army barracks on Tuesday. He commended the military personnel for their vigilance and conduct.
MTN warns of service disruption in Nigeria.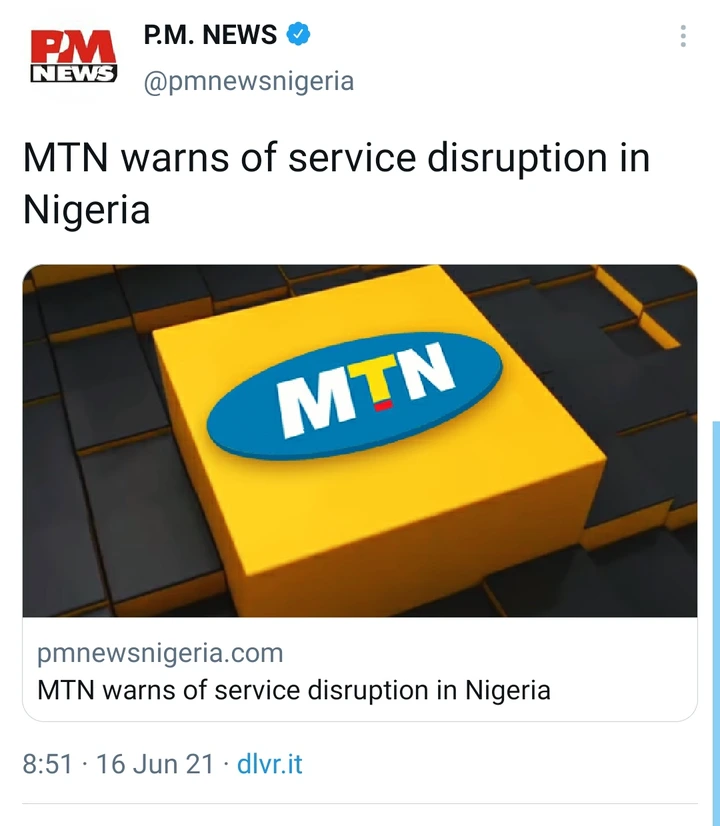 MTN has warned that its service in Nigeria could be disrupted as a result of rising insecurity in different parts of the country.
The South African network provider on Tuesday in a message seen by Reuters said: "Sadly, we must inform you that with the rising insecurity in different parts of Nigeria, service delivery to your organization may be impacted in the coming days.
"This means that in some cases, our technical support team may not be able to get to your site and achieve optimum turnaround time in fault management as quickly as possible."